Writing about watches (or just about anything else) can be frustrating.
In February, I was excited about the four Autavias that TAG Heuer has introduced over the past year, and have two of them in my collection.  I wanted to write a review of all four models, so I borrowed the two that I didn't own; spent a couple of evenings with my camera; tapped out the first thousand words of a posting; and seemed ready to post the definitive review of these four TAG Heuer Autavias. It was mid-March and I was half-way done with the posting . . . this was smooth sailing, all the way.
It would be a fun posting.  Others have written detailed reviews of these four Autavias, but I was enthusiastic about publishing the first posting to cover all four of them, side-by-side.  And I couldn't imagine that anyone else had strapped all four models to a box level, suspended them with Magic Arms, put them under 2000 watts of light, and taken the family photo.  Yes, I was excited about this posting.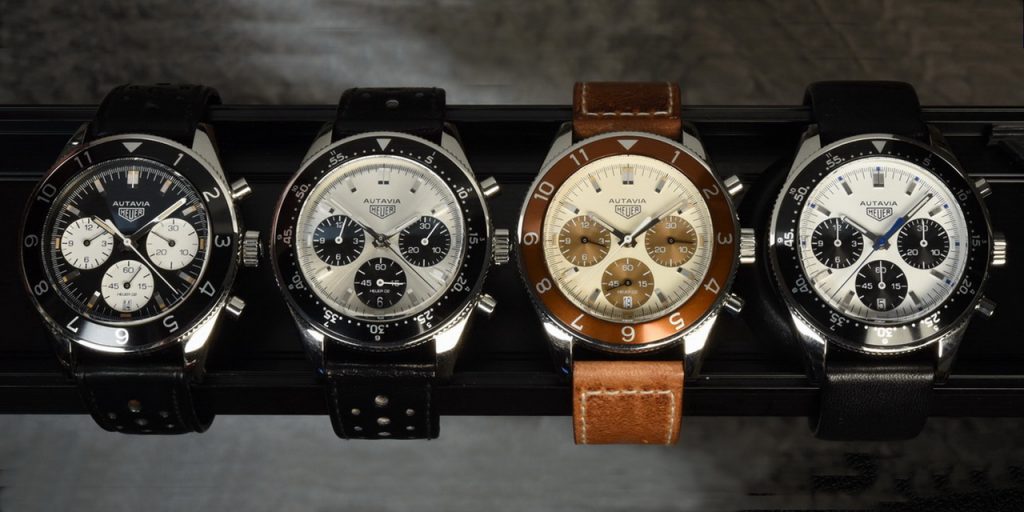 The first sign of trouble came with the request from a friend at Hodinkee to borrow my vintage "Orange Boy" Autavia for a photo shoot.  Suspicion morphed into alarm when the crew at Hodinkee shared a photo showing the fifth Autavia to be introduced, on May 31, 2018 — the TAG Heuer Autavia for Hodinkee, which we all know will forever be called called the "Orange Boy".  Just a few minutes ago, Hodinkee officially announced the availability of the new "Orange Boy" Autavia for Hodinkee.